6 tags
1 tag
Never boring... →
1 tag
SXSWEd 2013 Finalists →
…Some great stuff came out of the SXSWEd Conference a few weeks ago…
End of Term 1, YuuMii Home Ed
It's incredible how quickly this term has gone by. We have only 2 days left this week to catch up and complete the last few pages of the NSW curriculum, and then head straight into the Holidays. Into the mix of all the things we already had going on, we started Drum lessons, and Ceramics. Soccer is now ramping up! Surprisingly, we were ahead just because the children were keen to do the...
"If the world belongs to our children then why don't we just give it to them."
– Sugata Mitra (Via Imagining Learning Facebook Page)
"I strive for a day when the very act of putting down on paper your ideals of..."
– Personal Creeds and Philosophies of the Right Kind of Education. (via adventuresinlearning)
1 tag
YuuMii! Week 4 of Home Ed!
Wow! Well, this is moving along very quickly. I have spent time working out what we need to do to get through the Australia curriculum. It's not much! It works out to be about a page a day in each subject, IF the children focus it takes about 2.5 hours (including breaks!). This leaves our WHOLE afternoon free for play, classes like drumming and karate, and of course swimming, skateboarding...
YuuMii Says: YES! Invest in Children's wonder! →
YuuMii Likes: That it's not just for scary... →
YuuMii Says: It's all good...
Today is our super social day. Starting off with some outdoor running around, on the beach, then getting through the paperwork, and onto Ceramics, and then Karate.  We've lined up some playdates around town this week. My fear, as with most parents (so I have heard) is that the children will be too isolated, and feel alone. I am going to be sure that they do not feel this way, right from...
First day of YuuMii Home Education!
This is it. We are on our way. Approval from the NSW board of studies, and certificate in hand (so to speak) we shall now embark upon this journey. We have started the day with Physical Education, outdoor sprints with warm up. Now, the intro to our grand plan. Everyone is excited, and I am a bit nervous. Wish us luck, and if you have any tips or tricks, please share!!
11 tags
Un-Life-Home-Project-Based Schooling?!
We are actually doing it! The last few months (Well, really it's been years!) we have been planning for this moment… To keep the children home, and out of the system. Technically, they are in the system, but we hope that this way they have a fighting chance at retaining their humour, creativity, curiosities and very unique sense of self. I am madly prepping for the...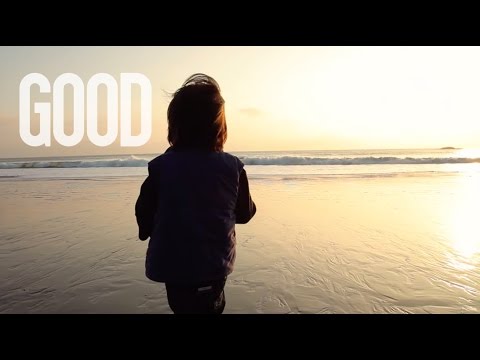 YuuMii knows: Make-Believe is magic! →
"…children can be "primed" for creativity by how they are persuaded to think about and see the world around them."
9 tags
YuuMii →
Whimsical childhood memories are made with us. Get all the info on what we have to offer, here!
6 tags
Watch
YuuMii Does: acknowledge the senses, ignite imagination and… enjoy the silence! 
5 tags
"Our passion are the true phoenixes; when the old one is burnt out, a new one..."
Scrabble's "beautiful word" http://bit.ly/P6lR3 Amazing.
Get out into our garden and celebrate its bounty! http://bit.ly/QeF5t Join the Adventure! #yuumii
Yuumii's movie of the week http://bit.ly/N9a5d Autumn Solstice! Join the Adventure! #yuumii
Let's celebrate the Autumn equinox by making a beautiful Circle of life wreath! http://bit.ly/QeF5t Join the Adventure! #yuumii
It's International Babywearing Week! http://bit.ly/faRRd Close enough to kiss!
RT @kim: Tomorrow we will all be tweeting like pirates. Let's see how quickly that grates on the nerrrrves. #yarr
I like being called Captian! RT @kim: Top 10 reasons to raise your children as pirates http://bit.ly/UAMax
Today we are getting pumped up for the big day, International coastline clean up day! http://bit.ly/x63JO - Join the Adventure! #yuumii
#tc50 #kevinrose is cute even when he grimaces #ai demo
RT @touchkarma: Parenting: Back talk yet another sign that your child is becoming … http://bit.ly/19QAT
RT @TechCrunch WITTC50?: The TechCrunch 50 Day Two Drinking Game http://bit.ly/dfYuC #tc50
I'm hitting day two at #tc50 and love the first presentation #clientshow
This week @yuumii we are exploring Ocean Life! Check out our movie of the week! http://bit.ly/x63JO Join the adventure!
RT @kevinrose: From the stage: live http://yfrog.com/097tzvj - there I am,see me at the back?! #yuumii
#cocodot @tc50 is so beautiful!
Line up to #tc50 DNA afterparty- superlame!
YUUMII is at techcrunch50!
Just added myself to the http://wefollow.com twitter directory under: #san_francisco_ca #children #education #play #art #outdoor
Gotta laser tat of #YUUMII logo on my iphone from #coveroo at #tc50
Any #twittermoms at #tc50??
Into third round #tc50!!
Bring the ocean into your art, with Salty painting! Today at www.YUUMII.com Join the Adventure!
#udorse at #tc50 is gonna go big- but how annoying!!! Everything is for sale.
Google at #tc50 launches a speedy new product called #fastflip
#IMO is gutsy at #tc50
RT @bubblecakesbaby Unique Personalized Baby Blankets! Totally Cute Designs! http://www.bubblecakes.com
RT @Moomettes Safety Tat - Child Safety ID Temporary Tattoo Giveaway http://bit.ly/N7Ca0
The Yuumii Adventure book! Its where to keep all of your treasures for the next season, Autumn! http://bit.ly/QeF5t Join the Adventure!
RT @shelleyellen it's the little things that make a house a "home." http://tinyurl.com/mrozxc